Save the Horses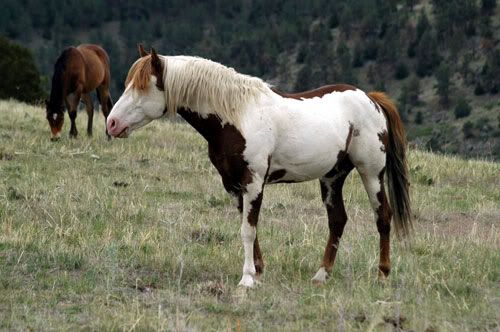 IS there anything the Republicans won't sell out to special interests?
DEATH ROW HORSES ABOUT TO LOSE SENATE REPRIEVE

For the second time this year, the party led by a guy with a cowboy hat is about to send horses to the slaughterhouse - in spite of huge public opposition that cuts across all lines. The first time, Republican Senator Conrad Burns from Montana reversed 34 years of federal protection for the wild horse with a stealth rider attached to the 05 federal appropriations bill, legalizing sale of mustangs in government pipelines to the lowest bidder.

Last chance to save them-GO HERE AND HELP
WWW.ISPMB.ORG