"advanced energy initiative"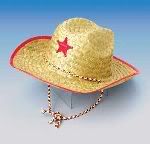 Our Congresswoman is all excited about Bush's new energy initiatives that he mentioned in his SOTU address.
From the Pittsburgh, Post Gazette:
Other Republicans, including U.S. Reps. Tim Murphy, R-Upper St. Clair, and Melissa Hart, R-Bradford Woods, said they were also excited about Mr. Bush's emphasis on a new "advanced energy initiative" that would provide a 22 percent increase in clean energy research at the Energy Department, according to the president.

Whoops.......sorry Melissa, but once again your President is
all hat and no cattle.
From the NY Times:
The Energy Department will begin laying off researchers at the National Renewable Energy Laboratory in the next week or two because of cuts to its budget.

A veteran researcher said the staff had been told that the cuts would be concentrated among researchers in wind and biomass, which includes ethanol. Those are two of the technologies that Mr. Bush cited on Tuesday night as holding the promise to replace part of the nation's oil imports.

The budget for the laboratory, which is just west of Denver, was cut by nearly 15 percent, to $174 million from $202 million, requiring the layoff of about 40 staff members out of a total of 930, said a spokesman, George Douglas. The cut is for the fiscal year that began on Oct. 1.

You would think that even the sycophant repugs like Melissa Hart would get sick of Bush's lies.