Mehlman needs to STFU
I'd like to expand even a little further on
Atrio's
and
Desi's
, "Can they protect it?" posts:

I don't think
anybody anticipated the breach of the levees.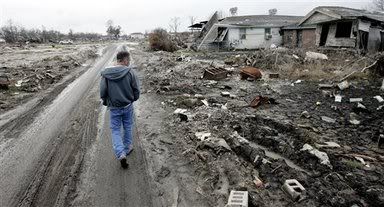 "I mean, you have people who don't heed those warnings and then put people at risk as a result of not heeding those warnings. There may be a need to look at tougher penalties on those who decide to ride it out and understand that there are consequences to not leaving." –
Sen. Rick Santorum (R-PA), Sept. 6, 2005
Again, I want to thank
you all for -- and, Brownie, you're doing a heck of a job. The FEMA Director is working 24 -- (applause) -- they're working 24 hours a day.

Under pressure from
the September 11 commission, the White House today declassified and released an intelligence digest given to President George W. Bush weeks before the 2001 terrorist attacks. The confidential President's Daily Brief (PDB) for August 6, 2001 contained a two-page section entitled "Bin Ladin Determined to Strike in US," and refers to possible hijacking attempts by Osama bin Laden disciples and the existence of about 70 FBI investigations into alleged al-Qaeda cells operating within the United States. The August 6 PDB, an excerpt from which you'll find below, was presented to Bush while he vacationed at his ranch in Crawford, Texas. The digest is prepared by the Central Intelligence Agency, an official from which briefs the president on the report's contents. While Bush critics have described the August 6 PDB as a warning of an impending al-Qaeda attack, Condoleezza Rice, Bush's national security adviser, testified Thursday that the document contained "historical information based on old reporting. There was no new threat information."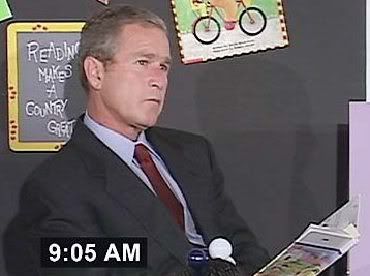 "I'm a war president"
If it's all the same to you Ken, I'll stick with the Democrats protecting me.