Attention - Attention - Mainstream Americans Taking Back Their Country - Oh the Horror!
First it was Dean, now it's Lamont. Better throw Whitman, Beinhart and the rest of the cowards..... crying towels, because I'm sure the tears are flowing and it's only going to get worse for them.
Wow, what a trip ....just got back last night.
We won!
Talk about a morale booster (do you think they'll start listening to us now?) The last 5 days are a blur, I worked with and met some of the most incredible in Connecticut.
Bob from Virginia, Pat(?) from Alabama (sorry if I got your name wrong, I'm terrible with names), Revdeb and Griffin (FDL'ers), Richard from Detriot, Jerry from NYC, Pablo from Connecticut, the lady who drove from Ohio (sorry, like I said I'm terrible with names) and all the other great volunteers. It was a pleasure working with them and the dedicated staff at Lamont HQ , Megan, Gus, Rose Marie, and all the rest...what an organized and hard working team.
I also got to meet a few rock stars..... Matt Stoller, Lindsay Beyerstein, Matt Browner Hamlin, and the King (Duncan) and Queen (Jane) of the Blogofacists. Didn't meet, but saw Chris Bowers, TREx, and a slew of other bloggers, in the blogger suite at the Sheradan. I was in there during Loserman's 'so called' concession speech, now that was entertaining.
I met Ned Lamont and his wife Anne, what genuine and down to earth people. Ned's going make us proud as a US Senator. Saw Maxine Waters, Jesse Jackson, and Al Sharpton at the big shindig. Ned's acceptance speech was nothing but class (the complete opposite of Joe's).
I even made one of the
local papers
.
There's no stopping us now, it's going to get ugly, and they're going to get vicious, but the tide is turning. This win sure felt good.
Brought back a few pics:
On the way....Lockhaven, PA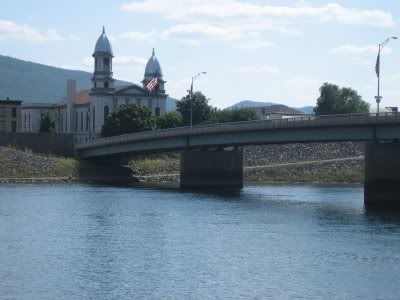 Campspot
Mereden waterfowl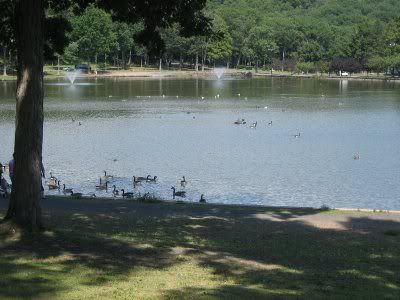 Ned at HQ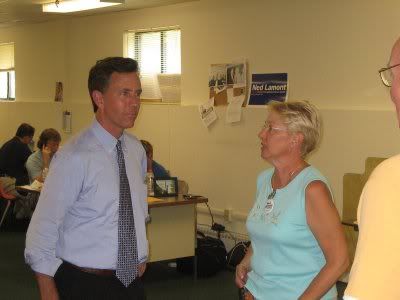 Ferry at New London
Worker Bees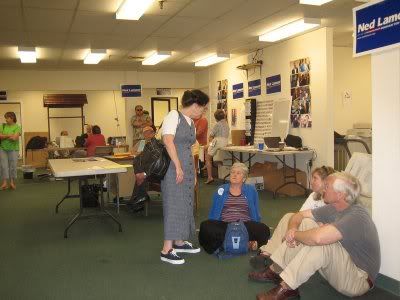 Joe Must Go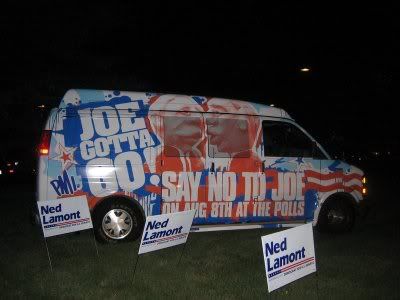 Blogger central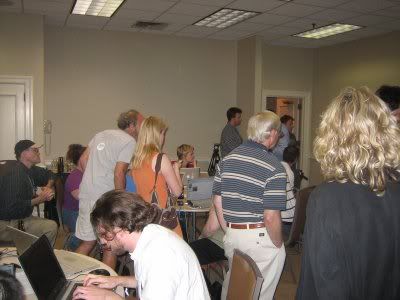 Ned accepting
On the way home - had to stop at the Yuengling Brewery, in Pottsville, PA. (anyone that drinks Yeungling will understand)