are their any words to describe this putrid, piece of shit, named Rick Santorum?
He's pulled out all the stops and is proving what a fucking redneck asshole he is, here's his latest ad (saw it at
downwithtyranny.com
)
He's so popular around these parts that some of the good people at
partisanproject.org
made him some very nice campaign posters.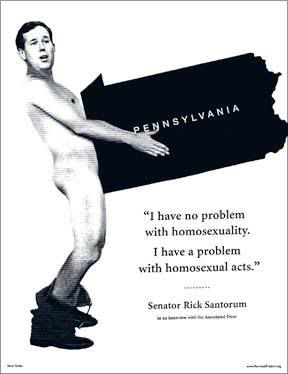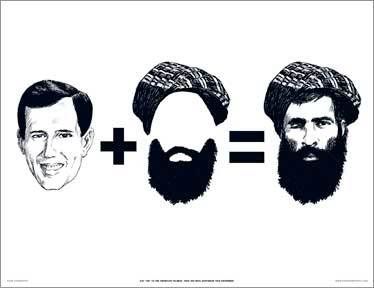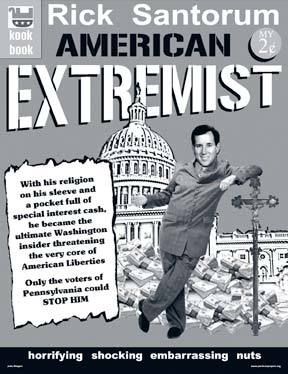 See ya Ricky, it's been fun and please take your wingnut, college republican buddy, Melissa with you.